Barbie Stinger Micro Boots | Emu Australia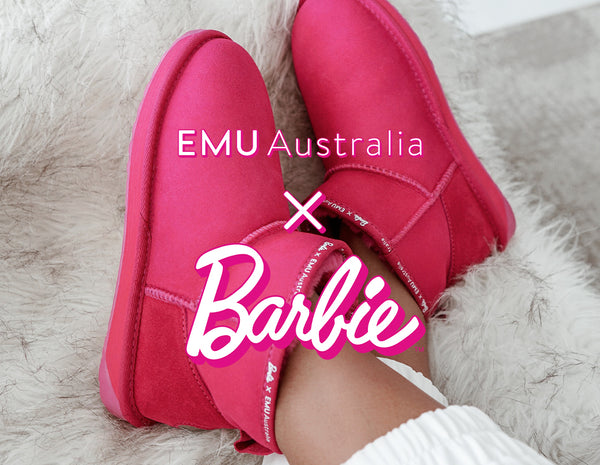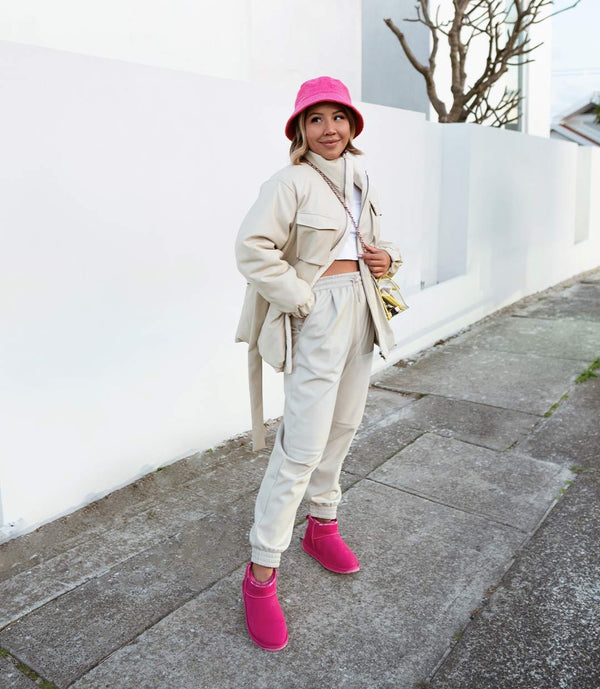 Get ready to embrace the ultimate combination of fashion and nostalgia with EMU Australia x Barbie. EMU Australia's Stinger Micro is a water-resistant, double face Australian sheepskin boot that sits at the ankle for a feminine and flattering fit. Soft and comfortable, they also deliver traction and grip. Crafted for comfort with Australian Merino wool lining in Barbie's signature pink.
Designed with confident, self-assured women and girls in mind, who embody an empowered, free-spirited lifestyle, the collection offers comfort for everyday at-home lounging while being sleek enough to wear out and about.