Momento Blue Light Glasses | Le Specs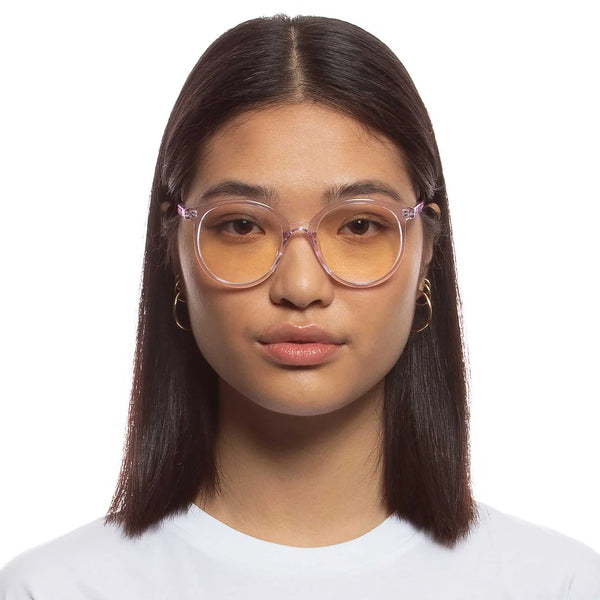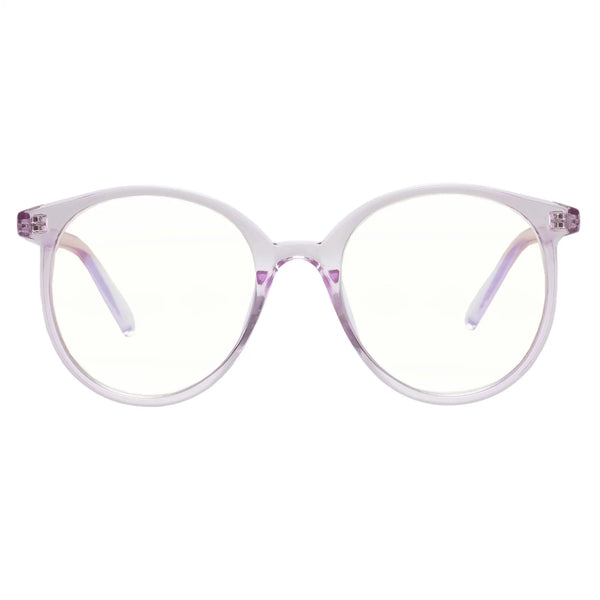 With proportions reminiscent of the seventies, the MOMENTO blue light glasses offer a chic glamorous look. Designed for a feminine look, and to balance the face's proportions, this round silhouette is finished with discreet Le Specs flag-stripe metal hardware.
Finished in soft translucent lilac for an effortless feminine look.
Made using BPA free polymer plastic which is lightweight, durable and impact resistant.
Fitted with anti-blue light lenses that filter 30% of blue light. Our lenses are made using shatterproof and scratch-resistant polycarbonate material.