Pioneer Leather | Chestnut | EMU Australia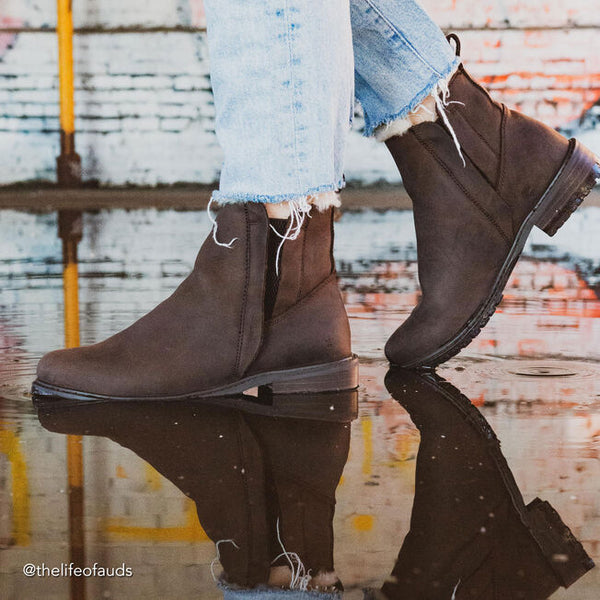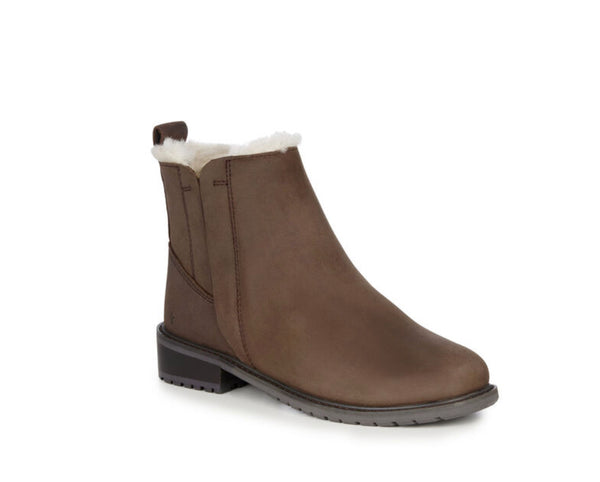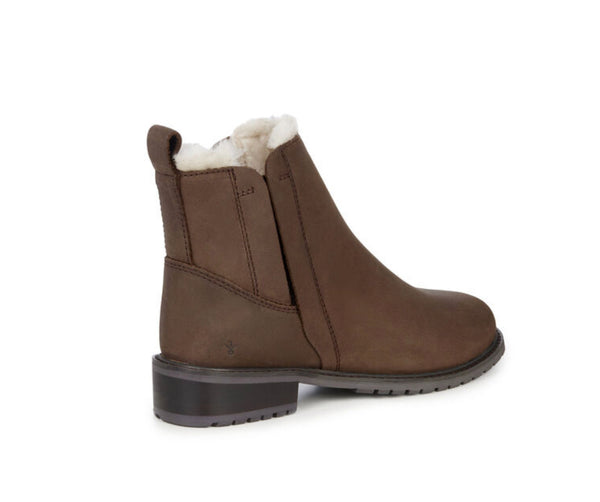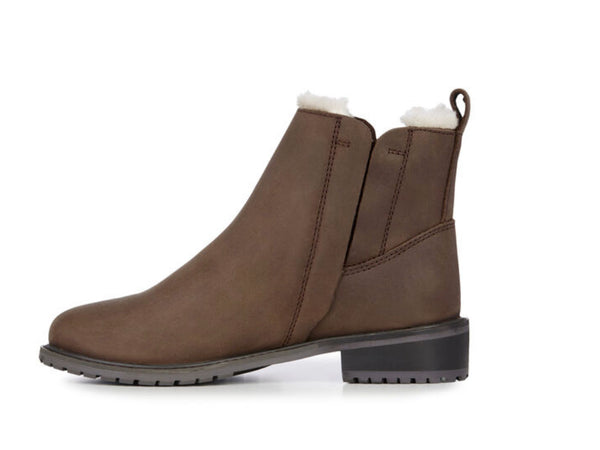 Made with waterproof suede and lined with Australian sheepskin, these boots are a constructed fit that will feel firm initially, but mould to your feet as you wear them.
The stylish EMU Australia Pioneer Leather is a rugged, waterproof women's Chelsea boot. Built on a chunky, winter ready, waterproof outsole, they are lined with 100% Australian Merino wool to keep feet warm and dry.